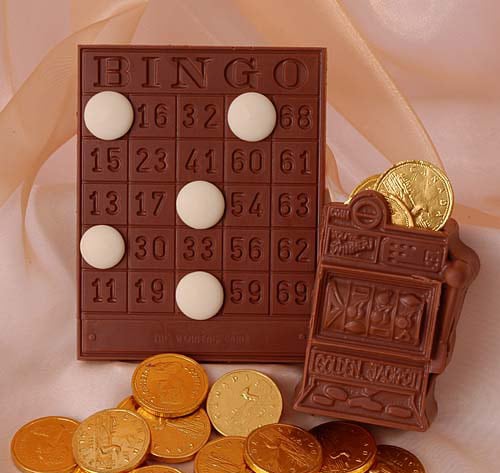 We offer a wide range of chocolate shapes for almost any occasion.  Call or email and let us know what you are looking for.  If we have the chocolate mould available we can make it for you.  Made fresh to order.
Shown:  Bingo Card – $9.99 (Min. – 3 cards)     Slot Machine – $14.99 (Min. – 3 pieces)
We require 2-3 business days to prepare this item.  Store pick-up or local hand delivery.  These items can not be shipped.
Call  to place your order.